Simple&Effective
BPE-0113 Linear Lights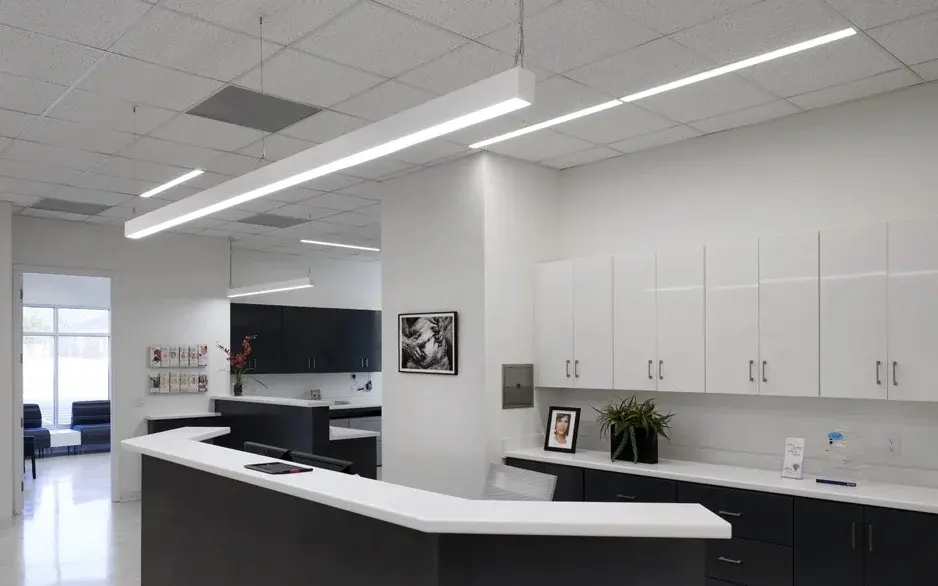 BPE-0113 is 1139mm long, 60mm wide and 80mm high. The luminaire lumens is 4127 Lm with color temperature 4000K. The input current is AC 220-240V and kinds of brand driver . And we also have CE , SAA, ETL, ROHS certificates.
Our BPE-0113 is an interested product, which are designed to withstand the competition of the global market. The reason why we say that is because this is the summary and experience of our dealers.
At the same time, we have many ways to install this light, such as recessed, surface mounted, pendant and so on. Our products can be customized according to customer needs, such as embedded, surface or ceiling. The variety of installation methods BPE-0113 has, which also adds a new dimension to flexibility in design.
There are a lot of ways of installing BPE-0113 that significantly expand the design possibilities of lighting concepts.
We have one goal for over 10 years: to push back the bounderies of the technically feasible and break human inherent cognition of lighting, enabling visionary designs.
As COVID-19 continues to spread, we have to take all the necessary measures to help curb the further spread of the virus. We provide you with full sales support via email and phone. Our delivery capability is also still given.
We serve you online
Thank you for your understanding and help.

Stay healthy